5 promising cryptocurrencies and narratives for October
October is the gateway to the last quarter of 2023, and we already have good news for crypto. See which cryptocurrency projects deserve your attention in the coming months!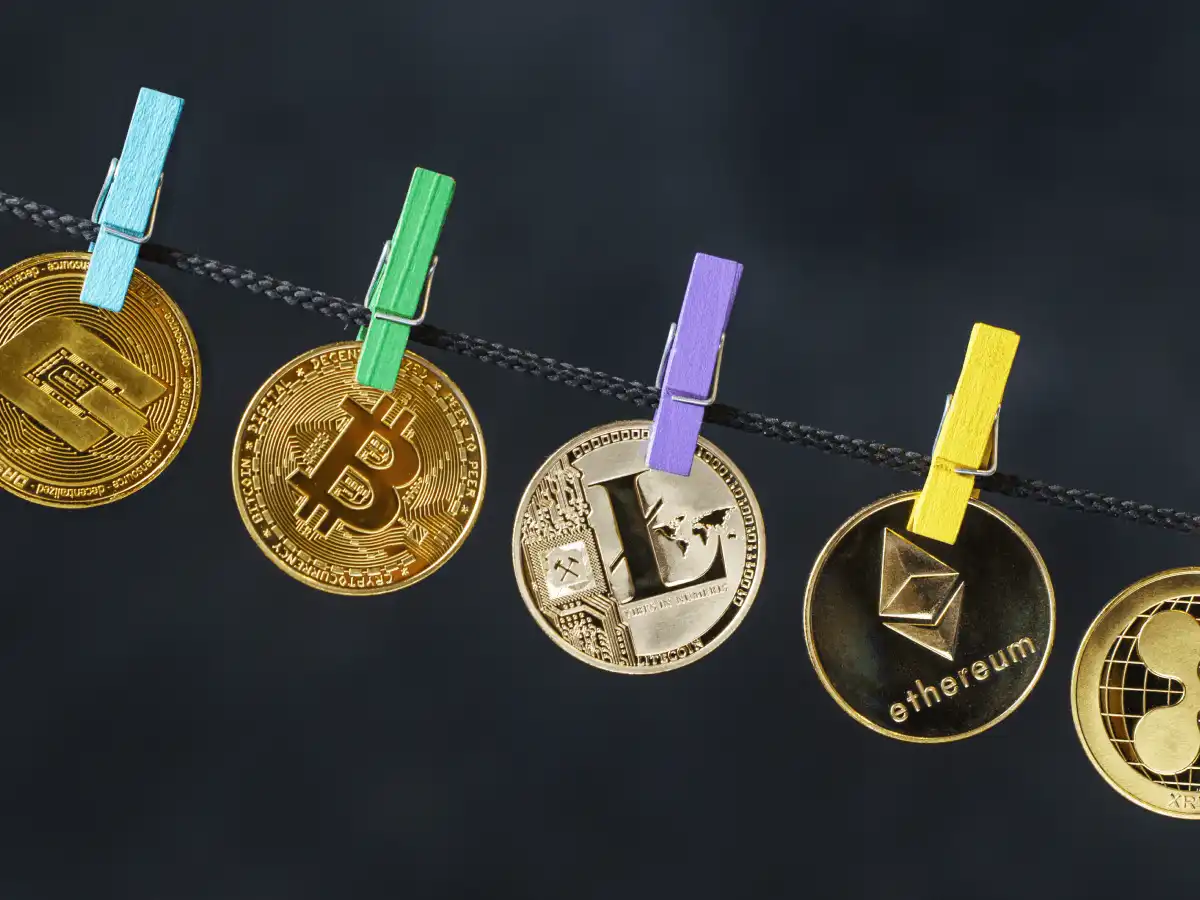 October marks the beginning of the last quarter of 2023, and it has already brought some good news for the digital asset market. Historically, the fourth quarter of the year tends to be the best for Bitcoin, and the expectation is to maintain that pattern. On October 2nd, BTC crossed the $28,000 mark after being stuck between $26,000 and $27,000 since mid-August.
Whether this marks the start of the next rally or not, more aggressive investors are already starting to get involved in projects related to upcoming market trends. It's impossible to be absolutely certain about which narratives will be stronger in 2024 and how to take advantage of them through crypto. However, it's possible to outline some possibilities by analyzing trends such as artificial intelligence, tokenization, stablecoins, online gaming, and blockchain solutions.
We've selected 5 tokens related to these narratives to keep you informed about promising projects and cryptocurrencies. Please note: this is not an investment recommendation, and digitra.com is not responsible for any potential losses.
1 - Rollbit Coin ($RLB)
There's a high possibility that the next bull market will involve projects that support or benefit from gaming and casino platforms. This is a rapidly growing market, as it has brought the world of betting, which was already strong in the physical realm, into the digital space. One of the largest decentralized online casinos is Rollbit. It is based on Ethereum and uses its own cryptocurrency, $RLB, as a payment method for bets.
2 - Sei ($SEI)
Decentralized exchanges (DEXs) have gained even more traction in the market in 2023. According to DefiLlama data, DEXs have traded more than $660 billion from January to August this year. One advantage of using them for crypto trading is the ability to leverage them to speculate on asset price movements. Sei is a layer 1 blockchain that provides a secure and efficient decentralized trading platform (DEX). With the SEI token, you can gain exposure to DEXs without investing in a specific one.
3 - Maker ($MKR)
Tokenization is the process of converting real world assets such as real estate, artwork, and even company shares into digital tokens based on blockchain. This market has grown significantly in recent years, with a report from MarketsandMarkets Research suggesting it could reach a value of $5.6 billion by 2026. Maker is a decentralized autonomous organization (DAO) that operates the Maker Protocol, a DeFi protocol that enables users to create, issue, and manage the stablecoin DAI.
4 - Render ($RNDR)
In 2023, Artificial Intelligence (AI) gained attention for advancements in areas like generating new data, machine learning, and natural language processing. The expectation is that these technologies will further improve, and many promising crypto projects for this sector may not have even been created yet, considering the range of innovations yet to come. However, Render offers an opportunity to get exposure to AI now. It is a decentralized 3D rendering platform that allows artists and designers to create realistic images and videos using the computing power of people from around the world.
5 - Manta Network ($MANTA)
The concept of blockchain modularization aims to address three dilemmas: security, decentralization, and scalability. Monolithic (generalist) blockchains cannot provide these three solutions together, which led to the idea of modularization. Manta Network is a modular blockchain set to launch its MANTA token soon. Although it's not yet available, there's a chance of an Airdrop for those who engage with the project now. At the end of September, they announced a campaign through Galxe, where users could complete tasks to earn NFTs as rewards. This is a way to show support for the project and possibly become eligible for the MANTA Airdrop.
It's important to remember that all cryptocurrency investments involve risk. The digital asset market is volatile, and prices can rise and fall rapidly. Conduct your own research before investing in any cryptocurrency, and only invest an amount that won't harm your financial health.
Interested in secure and transparent cryptocurrency investments? Download the digitra.com app today! New customers also receive a bonus of 50 DGTA tokens.