Crypto Exchanges vs Traditional Brokers: How Do They Differ?
As chamadas exchanges são plataformas usadas para comprar, vender e gerenciar suas criptomoedas, NFTs e outros ativos digitais.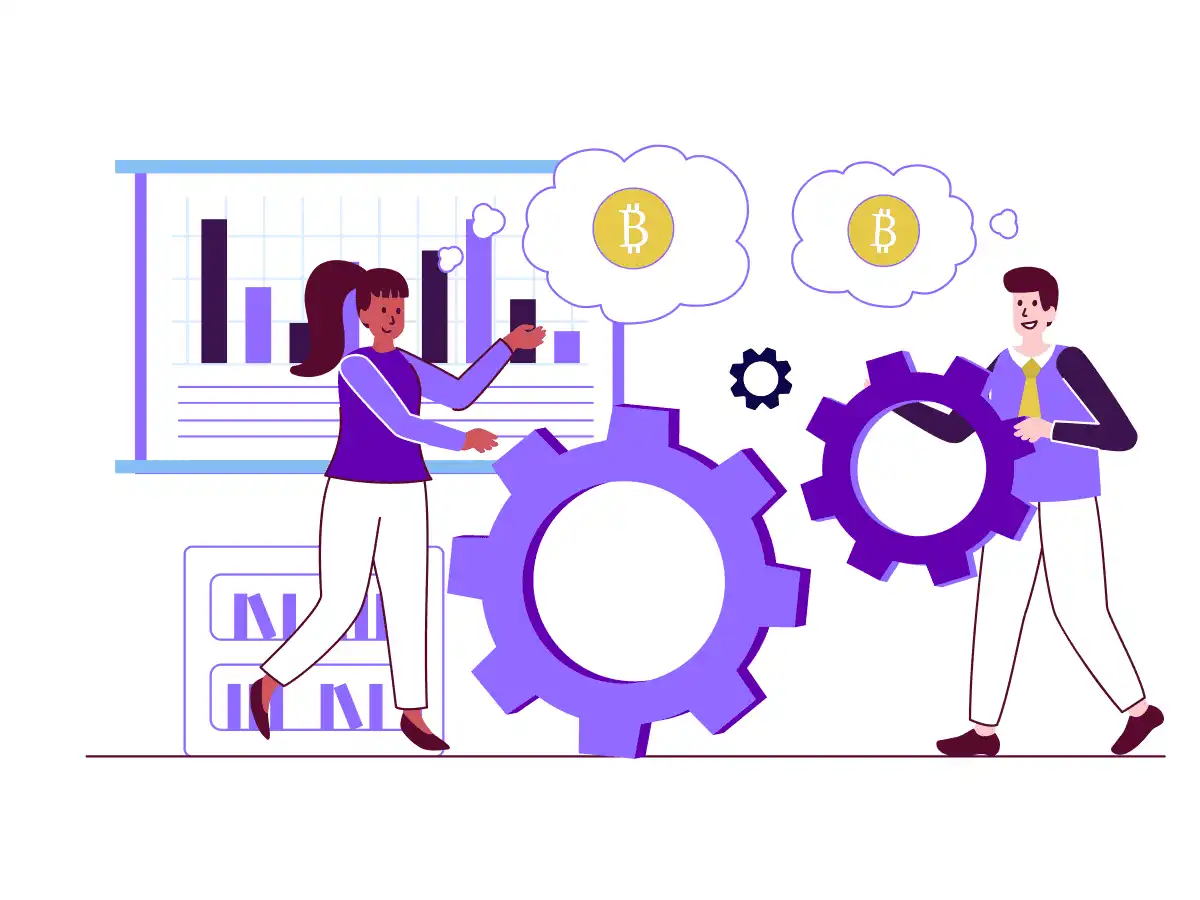 What are crypto exchanges?
Crypto exchanges are platforms that facilitate and make cryptocurrency transactions more secure. Through them, you can buy and trade crypto using money. Cryptocurrencies can be traded peer-to-peer (P2P), without an intermediary. However, in P2P there's no way to know the origin of cryptos, and you have no guarantee of delivery since payment is required before the crypto transfer.
Some exchanges offer only Bitcoin, while others have numerous cryptocurrencies listed.
Crypto Exchanges usually offer at least three standard services:
Direct buy and sell: It's the simplest and most direct way to get your cryptocurrencies. You make a deposit in your crypto exchange account, using other crypto or even fiat currencies, and with this amount you buy the chosen crypto according to the general value traded on that platform.

Cryptocurrency trading: Crypto exchange provides a negotiation space for buyers and sellers, allowing orders higher or lower than the market value. Let's see an example: Bitcoin is costing U$50.000 on the crypto exchange you are trading, it's possible to place a purchase order of U$49.990, so when crypto reaches this value or a seller is willing to accept your proposal, your purchase will execute automatically using the credit available in your account. These cases need special attention, as those who trade (following the market and placing more gainful orders) need a stable trading environment with low latency.

Cryptocurrencies storage: Anyone who invests in and deals with cryptocurrencies needs to be aware of the security issues. Adopting security practices to buy, sell and store your cryptos will be essential to ensure there is no loss of keys or even a virtual attack. You can leave your cryptos on crypto exchanges or transfer them to a wallet. The difference between these two cases is that crypto exchanges make custody of your cryptos. When a user moves to his own wallet, risks are up to him.
Crypto Exchanges X Stockbroker
The crypto exchange way of work is similar to the traditional stockbroker's format. The first one is exclusive to the purchase, sale, and exchange of cryptocurrencies and tokens. Therefore, it's the ideal space for anyone looking at the world of digital assets.
As in the traditional brokerage, on crypto exchanges, you can carry out transactions with larger or smaller values ​​of cryptocurrencies, through crypto fractions. In the same way, you can buy fractions of stock on the stockbroker, for example.
Regarding regulations, there are some differences between the two. Traditional brokers are mediated by regulatory bodies, while exchanges must comply with specific regulations. In the USA there is SEC v. Howey Co., 328 U.S. 293 (1946), but each country and even cities have its own rules, which crypto exchanges need to follow to act in that region.
Another striking difference between traditional brokerages and crypto exchanges is the opening hours. In the first one, there are restrictions in this regard, therefore, the crypto exchanges work 24 hours, 7 days a week, and carry out transactions in a more agile way, as they deal with decentralized currencies.
What are the features of a crypto exchange?
The first thing you notice when looking for a cryptocurrency exchange is the signup process. If you want to trade directly with a cryptocurrency like Bitcoin, you need to have an account with your exchange. Once you've submitted your form and made the necessary verification, your account will be created, and your wallet will be activated. A wallet is a place where you keep your funds and send them out, to exchange them for other cryptocurrencies. Since you're a newcomer, you're supposed to be able to understand how crypto exchanges work. So, what exactly happens? Basically, you go to the main web page of your crypto exchange. Then, you answer several questions.
How to choose your cryptocurrency exchange?
Do not hesitate to research the features that the crypto exchange offers and their market reputation. Start by researching who is behind the platform, and what its creator's reputation is. Give preference to those who already know the crypto market and bring more belief that the crypto exchange is effective and secure. Also, researching the exchange's reputation on complaint sites can be a good barometer for your choice.
Furthermore, it is also important to choose the one that offers the best trading environment and the best possibilities to manage and invest in cryptocurrencies. Pay attention to the technological level that the platform offers, as well as the fees charged on transactions. That's right, fees. Like traditional investment brokers, exchanges also apply fees on transactions, amounts needed to fund the entire operation of the platform. Understand and also study the market, so you will know how to point in the right direction when choosing your exchange.
Security is an important factor. Pay attention to how the exchange positions itself on this issue and what measures it takes to ensure more security for its customers. But don't forget, you also need to do your part. Choose strong passwords, turn on two-factor authentication (even if the exchange doesn't offer this option, it's a good sign to eliminate it from your list), and stay tuned for all the possible protection options for your account and your cryptos.
Learn more about crypto in other articles from DG Fresh. The learning never stops!