Referral Program
Refer digitra.com using your code and earn DGTA tokens for it!
What if you could earn money by referring digitra.com to others? With the Referral Program, it's possible. Simply invite your friends, family, followers, and anyone else you want to join the platform using your code. For every person you refer and completes a Standard Account registration, you earn 100 DGTA tokens.
At the same time, the referred person will earn 50 DGTAs, in addition to the 50 DGTAs earned in the Airdrop for new customers. That means that new users of digitra.com who arrive by referral already enter the platform with 100 DGTAs in their wallet.
How does it work?
Every digitra.com user has a referral code, which can be found on the Referrals screen:
When you invite someone to join digitra.com, copy your code and send it to them.
The referred person, in turn, must use the code you sent when creating their account. Simply paste the code in the Referral Program field: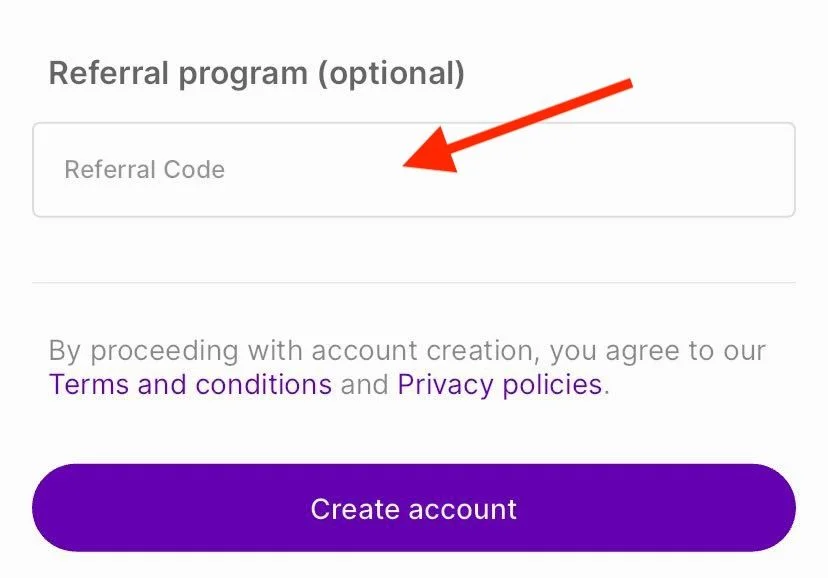 As soon as your referral opens an account and completes the Standard Account verification, you will receive your 100 DGTAs, and they will receive 50 DGTAs. These balances will be in the Account Statement history.
On the Referrals screen, you can also track how many DGTA tokens you have accumulated by referring people to digitra.com. Remember that your referrals need to open an account and have Standard Account verification in order for you to earn the reward.
Be aware!
There is no possibility of inserting a code AFTER creating an account. Be sure that your referrals use your code at the first moment of opening an account.
The values mentioned above do not refer to partnerships with exclusive promotional codes, and it is at the discretion of digitra.com to define these values and the duration of this Referral Program.
Start now to accumulate even more DGTA tokens by referring your friends, family, and followers to join digitra.com.
Also accumulate by trading every day, with Trade to Earn!