What are Crypto Gems, and where can I find them?
Crypto Gems are new and low-cap cryptocurrencies with huge potential. It may be hard to find them but there's some tips to do it.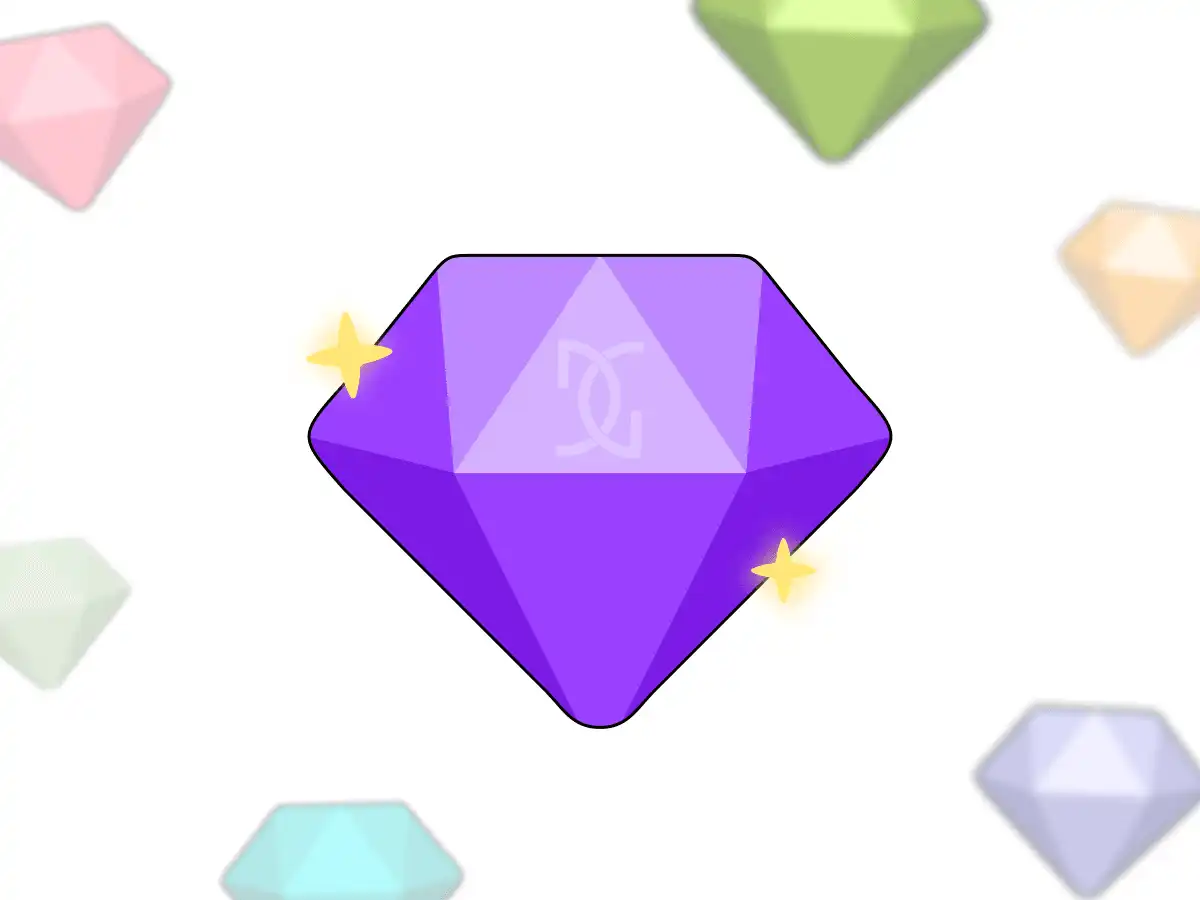 What are Crypto Gems?
The term Crypto Gem refers to low-cap, relatively unknown currencies with enormous potential or that are wildly discounted. Since a gem is defined only by the fact that it will eventually pump, it might be challenging to identify possible gems.
When evaluating potential crypto gems, a few factors, including their market cap, volume, supply, and fundamentals, must be taken into account.
First off, because they haven't yet gained widespread attention, these diamonds are typically coins or tokens with low market capitalization. As more individuals become aware of them, their trade volume typically grows over time. Additionally, they frequently employ scarcity mechanisms like a deflationary model or a monetary supply ceiling like Bitcoin. This is not a rigid rule, though, as certain gems also have inflationary properties.
The most crucial—and challenging—aspect of gem hunting is the fundamentals. You must be aware of a project's hidden value, which may require technical expertise and financial knowledge to recognize. When conducting fundamental research and analysis, some questions you should consider asking include, "Is their product a game-changer?" "What is this project's unfair advantage?" "How proficient is the team?"
Today's leading cryptocurrencies were formerly precious stones. Few people recognized Bitcoin as the diamond it was when it was originally introduced to the public, but those that did were richly rewarded. When looking for gems, you should exercise caution nonetheless, and you should never skimp on your investigation. Most coins go to zero, while some can increase by 100 times in a matter of months.
Tips for hunting promising Crypto Gems
Recently Added Coins and Tokens by Market Capitalization
The Coin market cap is the most important thing to keep in mind. There are a number of tools accessible, such as CoinMarketCap, which will provide you access to all the information, including the price, charts, volume, and many other things. You can simply find out which coins are the most valuable according to their market caps and which coins have recently entered the cryptocurrency market. Comparing and taking into account the market cap aids in a deeper understanding of the coin.
The Group Behind the Coin/Project Backers
It's always necessary to do research on the coin's history and the creators. Visit the coin's official website to learn more about its backers, investors, and development team. To obtain a sense of the authenticity of the project and the core team engaged, also search for the other projects the team is working on. To give us the impression that this initiative has strong support, the quantity and caliber of investors should be high.
Smart Contract Analysis
Nearly 90% of these coins are created as blockchain tokens on platforms like Ethereum or Binance Smart Chain. They are produced using Smart Contracts, which are unchangeable and uncontrollable. They also set the coin's characteristics and features. It is critical to comprehend the technology used in the coin's production.
For instance, if the person in control of that smart contract has the ability to create new tokens, What method is used for distribution and how many tokens does he possess? It is usually beneficial to look for exploits caused by coding errors.
Amount of Holders
It is made possible to maintain track of the number of holders and wallets, as well as the amount that each possesses, using the advanced blockchains outlined above. Particularly with regard to new coins, the number of holders will progressively rise as demand rises. Additionally, no one holder should possess more coins than is necessary.
Twitter, Reddit, and Discord Groups
Important information concerning the cryptocurrency communities may be found on websites like Reddit, Twitter, and Discord communities. There, users can talk about impending ICOs, blockchain projects, and alternative currencies. Additionally, the majority of cryptocurrency projects have groups on Telegram and Discord where they share first-hand information about the project in an effort to draw users. One may undoubtedly comprehend and observe the roadmap and the potential the coin holds by keeping an eye on these sites.
Note: Before investing in any cryptocurrency, thoroughly research it. Just because a project is listed on numerous exchanges doesn't mean it is legitimate.
DGTA Token
Digitra.com is a global crypto exchange that has launched its native utility token, the DGTA token, alongside its platform.
One of the biggest features of this new cryptocurrency is that it offers Zero Fees for Digitra.com customers on all currency pairs in the spot market. Anyone who holds at least 50 $DGTA tokens in their exchange wallet is guaranteed zero fees. As a new project, Digitra.com offers DGTA airdrops for new customers. Today, as soon as customers open their accounts and complete the KYC process, they receive 50 $DGTA for free, guaranteeing the minimum amount for zero fees.
According to the project's whitepaper, as the exchange achieves certain milestones, the number of airdrops for new customers will decrease.
In addition to the zero fees, DGTA backs Digitra.com's Trade to Earn initiative, which pays its customers for every trade made on the platform. 15,000 DGTA tokens are distributed daily among customers who have traded that day, with 25% of this amount distributed equally among all customers who have operated, and the remaining 75% distributed proportionally to the traded volume.
In addition to these benefits, Digitra.com claims that DGTA will also guarantee discounts on future exchange products, such as discounts on derivatives, staking, futures markets, and collateral.
Following the list of tips we bring above on how to hunt for crypto gems, the DGTA token is a cryptocurrency created by a renowned team in the market. Digitra.com is the second exchange created by entrepreneur Rodrigo Batista, who founded Mercado Bitcoin, now the largest Brazilian exchange.
In the project's whitepaper, you can check the technical details of the token, such as the blockchain where it is allocated, and the maximum number of units issued. Additionally, the document describes the DGTA burning policy, a strategy to ensure the asset's deflation.
Visit Digitra.com to learn more about the project. Open your account, complete the verification, and get 50 $DGTA tokens for free. Then, continue to accumulate DGTA by trading on the platform.