What are the rules for registering and using digitra.com?
Digitra.com is a global cryptocurrency exchange based in Brazil that complies with processes of compliance, transparency, and regulation to ensure the security of its clients and the efficient use of the platform. Learn about the rules for creating an account and using its services.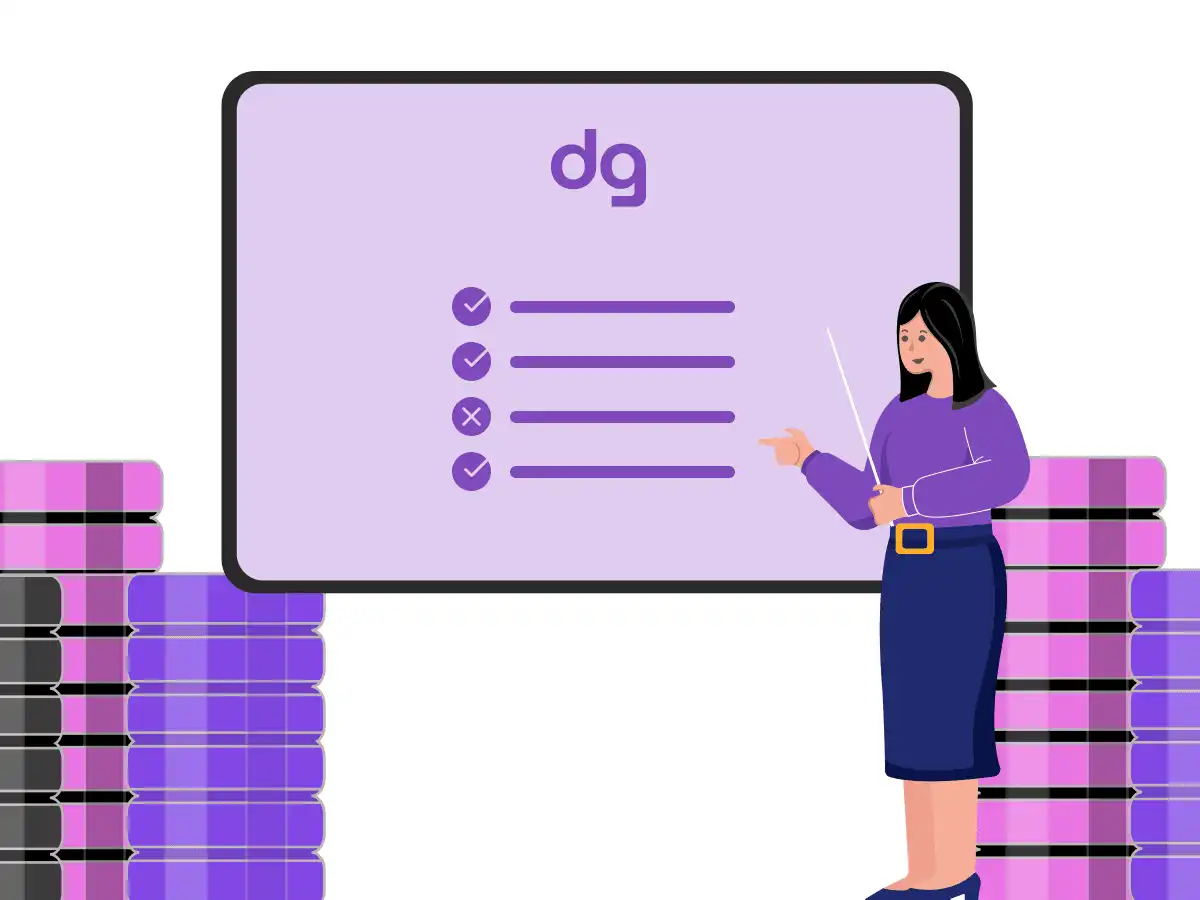 Digitra.com is a global cryptocurrency exchange that offers benefits such as Zero Fees, for DGTA token holders, and the Trade to Earn program. Security, regulation, and transparency are some pillars of the company, which became the world's first exchange to offer Nasdaq technology. Additionally, digitra.com also provides asset custody and insurance through Fireblocks, an Israeli company that is a global reference in asset protection.
With a modus operandi focused on a mature, regulated, and secure cryptocurrency market for individuals and businesses, the digitra.com platform operates with certain rules that aim to comply with the best compliance practices. In this text, you will find the main points that encompass the functioning of the platform.
What types of accounts are available on digitra.com?
Digitra.com offers three types of accounts. They are:
Simple Account: Registration is done only with name, email, and password. This account allows users to explore the platform and learn about Trade to Earn, but it doesn't enable transactions such as deposits, trading, and withdrawals. Standard Account: An intermediary account. Only registration data and facial biometrics (selfie) are required. The Standard Account has a deposit limit of $100, but cryptocurrency trading and withdrawal transactions are unlimited. Learn more! Verified Account: This is the most complete account on the platform, with no deposit or transaction limits. When the sum of deposits reaches the $100 limit, the system requests that the account undergo full verification, including document registration. Learn about the Verified Account!
Digitra.com uses Know Your Customer (KYC)?
Yes, digitra.com requires the KYC process from its customers. KYC stands for Know Your Customer, a series of processes carried out by institutions in digital registrations, mainly financial ones, to literally get to know their customers. KYC practices begin with the customer's registration, where they provide a series of documents to verify their identity and basic personal information.
The main objective of KYC is to combat illicit activities such as money laundering, terrorism, identity fraud, corruption, and other financial-related threats. Furthermore, it helps in providing personalized customer service, as the institution can tailor the services offered and predict risks.
The legislation for KYC has its practices defined by each country, and there is a global consensus regarding it. The FATF (Financial Action Task Force) is the coordinator of the multinationals' regulatory conditions. Contemporaneously, there are two imperative international guidelines: the 5th Anti-Money Laundering Directive (5AMLD) and the Electronic Identification, Authentication, and Trust Services (eIDAS).
According to the 2090 Know Your Client Rule, every broker-dealer must know and keep records about crucial facts about each client. Digitra.com complies with this regulation by requesting account verification from all its clients. This is a requirement for clients to start their trading activities on the platform, meaning you need to verify your account to begin buying and selling crypto on digitra.com.
Watch this video to see how the verification process works, which takes less than 2 minutes!
What are the digitra.com ground rules?
To ensure the security of its users and the platform, as well as comply with compliance processes, digitra.com has some basic general rules. All platform clients must follow these rules to open an account and use digitra.com services. Here are the rules:
Minors under 18 years old are not allowed to create an account on the platform. In case of an attempt, the registration will not be approved.

Registrations from individuals who are natural and/or residents of the following countries are not permitted: Afghanistan, Central Africa Republic, North Korea, Congo, Guinea Bissau, Haiti, Iran, Iraq, Libya, Russia, Somalia, South Sudan, Sudan, United States, Yemen.

For account verification (KYC), a photo of the physical document is required. Digital documents may face verification issues.

Providing incorrect information during registration is not allowed. Clients must use their own documents and provide accurate information for verification. Otherwise, you may encounter issues with the approval of your registration and/or the use of the platform.

Providing false information or using third-party data (identity theft) is prohibited.

Your account may be blocked or terminated if you engage in or promote any kind of market manipulation, such as wash trading. Planned and coordinated actions that create artificial value for cryptocurrencies and/or seek overlapping advantages in benefits and promotions.
Failure to comply with the above-mentioned rules may result in the banning of your account on digitra.com. These and other rules are described in the Terms of Use, a document that every client signs when opening an account on the platform, declaring awareness of all the regulations.
Attention: Never share your access with third parties. Your login is for personal and non-transferable use. Research digital asset security and take all possible individual actions to stay more protected.
Want to know more details about how digitra.com handles security? Follow us on social media, join our communities, or contact our support through the website.