What is Gala (GALA)?
If you've never heard of Gala, know that this cryptocurrency can combine gaming fun with interesting investment opportunities. It could be an option for those looking to diversify their crypto investment wallets.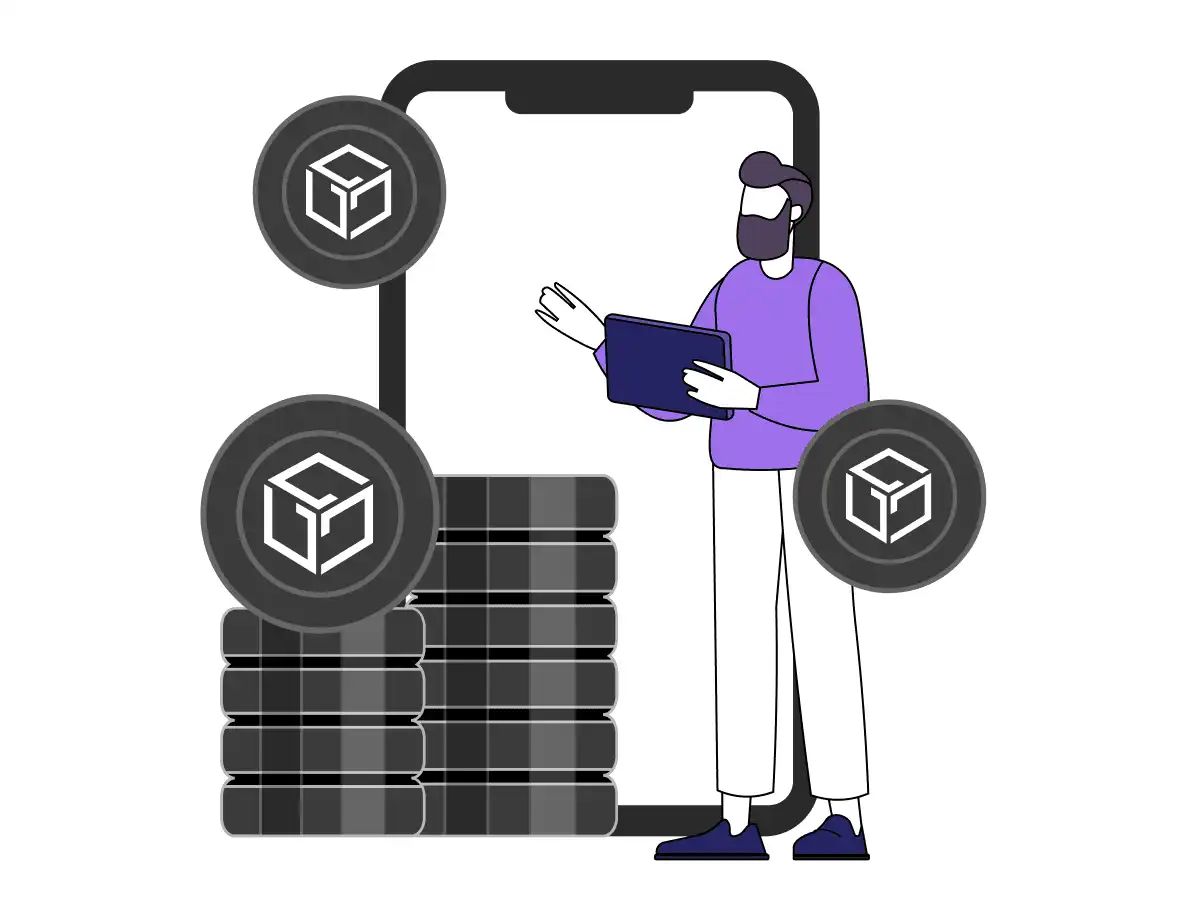 Combining fun with the possibility of financial gains is one of the factors that makes Gala an increasingly popular choice among gamers and crypto investors.
In this article, we'll highlight the distinctive features of Gala and why it's an appealing option for investing in cryptocurrencies. Check it out!
What is Gala?
Gala is a Web3 gaming platform built on the Ethereum blockchain network, featuring a native token of the same name. Holders of the Gala token can participate in decisions regarding the platform's governance.
With the acquisition of its own token, GALA, it becomes possible to make in-game purchases, allowing gamers to have greater dynamics in advancing through game tasks.
What is Gala Games?
Gala Games is the name of the gaming platform powered by Gala, a decentralized autonomous organization that develops and implements blockchain-based games.
In addition to the Gala token, the platform includes other non-fungible tokens such as VOX. These crypto assets enable players to progress in the games integrated into the ecosystem.
Eric Schiermeyer, a co-founder of the popular social and mobile gaming company Zynga, founded Gala Games, which debuted in July 2019.
How do Web3 games work?
Web3 games are distinguished by their introduction of a new financial system in gaming through blockchain technology. As a result, players have the opportunity to manage assets that can be bought, sold, or accumulated within the games themselves.
An example of this is a character's skin, which can be sold on a game's blockchain platform. Many Web3 games also feature NFTs that can be purchased or serve as rewards for players.
By acquiring an asset in a Web3 game, a player can hold onto it for as long as they see fit until they decide to sell it to other players on authorized platforms.
What are the Gala Games?
There are several games available on Gala Games. One of them is Town Star, where players manage a city and determine its fate.
Tower Defense Fortified involves players competing to develop and adopt defense strategies for towers in a fascinating medieval world.
Mirandus, an RPG fantasy game, allows players to acquire assets and parts of the game's scenery.
In Echoes of Empire, players control their own spaceships to conquer regions of the galaxy in a war-themed setting. Spider Tanks, another highlight, is a multiplayer online game that offers rewards to participants who complete objectives.
Investing in the GALA cryptocurrency
For those interested in investing in the Gala cryptocurrency, the key is to keep an eye on the asset's price. Then, simply choose an exchange that lists GALA to purchase the asset using fiat currency (such as the dollar) or other cryptocurrencies, depending on the options provided by the exchange.
Before getting started, it's always beneficial to seek specialized support from someone who understands the market and can help you identify good investment opportunities, especially if you're a newbie to crypto.
Looking to invest in cryptocurrencies safely, simply, and easily? Visit digitra.com. Our platform offers asset custody and insurance in partnership with Fireblocks, a global leader in asset protection.