What is PEPE coin, and how do I trade it?
PEPE is a new token based on the "pepe the frog" meme, launched in April, 2023. It was created as a tribute to the created by Matt Furie.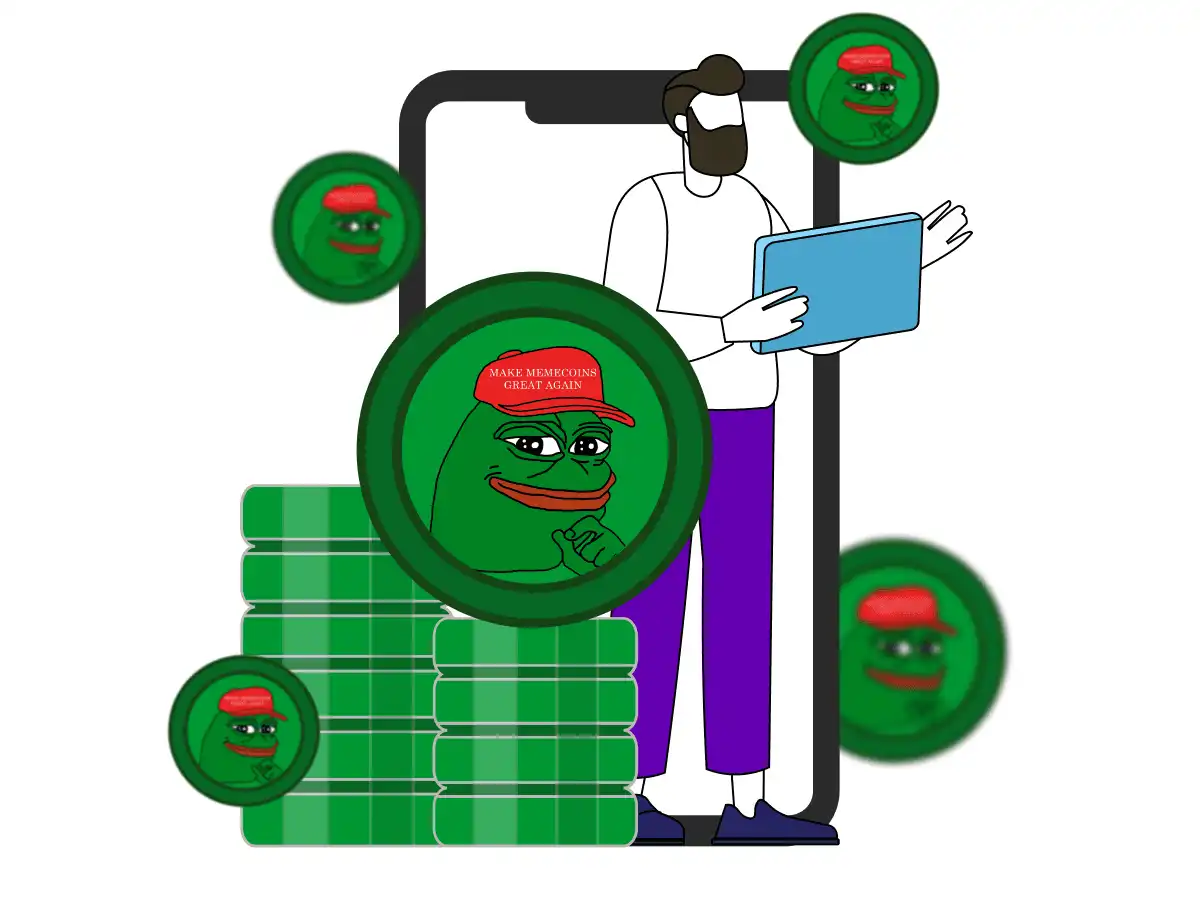 What is PEPE?
The cryptocurrency PEPE is a new token based on the "pepe the frog" meme, launched in April, 2023. It is an ERC-20 token on the Ethereum blockchain, which works on the Proof-of-Stake (PoS) consensus mechanism. The cryptocurrency was created as a tribute to the Pepe the Frog internet meme, created by Matt Furie, which gained popularity in the early 2000s.
The project wants to take advantage of how famous meme coins like Shiba Inu and Dogecoin are and become one of the best meme-based cryptocurrencies. PEPE is liked by the cryptocurrency community because it has no taxes, a system that rewards long-term investors, and a way to keep the number of PEPE coins low by "burning" them.
The PEPE roadmap has three parts. Phase one includes getting $PEPE to trend on Twitter and getting listed on CoinMarketCap. Phase two includes getting listed on centralized exchanges (CEXs). Phase three includes getting listed on "tier 1" exchanges and what the team calls a "meme takeover."
Who came up with the idea for Pepe?
As of now, no one knows who started PEPE, which is not unusual in the world of cryptocurrencies. Even though there isn't much known about the people behind the project, they have been able to get notice by using social media like Twitter to promote their memecoin and build a community around it.
What makes PEPE unique?
PEPE is a unique meme coin because it builds on the past of Pepe the Frog, a character who has been around for a long time and has been the subject of many arguments. The fact that the project wants to respect this character sets it apart from other cryptocurrencies and makes it more popular in the crypto community.
The redistribution system is another unique part of PEPE. It rewards long-term stakers and gives users a reason to hold the token for longer periods of time. In this way, the project hopes to increase benefits for holders and improve the chances of long-term success.
The way PEPE is burned is another way to show how unique it is and keep it scarce on the market. Lastly, PEPE stands out from other coins because there are no taxes on it. By not charging fees for transactions, the project can reach more people and get more people to use it.
How PEPE Coins is distributed?
PEPE uses a redistribution method that rewards people who have been involved in the project for a long time. This gives them a reason to stay involved in the project. This method makes coins more stable by giving users a prize for keeping the token instead of selling it quickly. Also, PEPE has a way to burn some of the coins, which takes them out of circulation for good. Even though the highest number of coins that can be made is 420,690,000,000,000, this is done to keep them scarce.
93.1% of the total supply was sent to the liquidity pool on Uniswap, where the LP tokens were burned and the deployer contract was sent to an address that does not exist. The leftover 6.9% is kept in a multi-sig wallet for future CEX listings, bridges, and liquidity pools.
Where can I buy PEPE coin?
You can use crypto exchanges like digitra.com, a global platform that offers $PEPE with zero trading fees for those who hold $DGTA, the exchange's native token. Additionally, Digitra.com offers an airdrop for new users, where anyone who signs up and verifies their account will receive 50 $DGTA tokens. This amount is enough to guarantee zero fees for all trading pairs, with no limit on the trading volume. The $DGTA token is also distributed daily among clients who trade on the platform, so you can accumulate more $DGTA in your wallet as a reward for trading on Digitra.com. Click here to download the app and open your account!