What is SHIB? A lead to Shiba Inu Coin
SHIB coin is a cryptocurrency based on the Ethereum blockchain. It has gained popularity due to its meme dog-themed environment.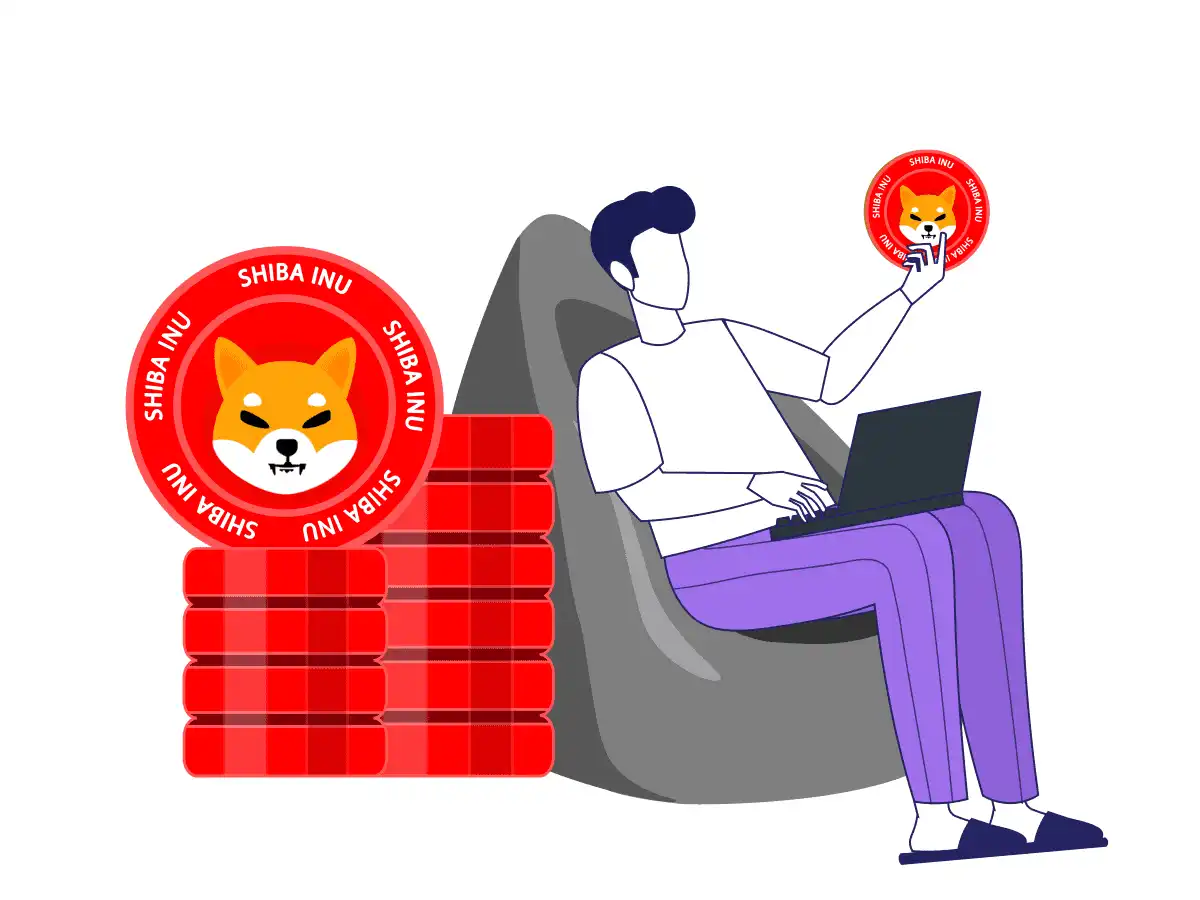 Shiba Inu Coin is not a new cryptocurrency. It had its first boom in 2021, along with Dogecoin (DOGE), when the Wallstreetbets subreddit gave a boost to all meme currencies, especially those with dog images. The Shiba Inu token (SHIB) did very well when Elon Musk regularly posted jokes and support for Dogecoin, which made cryptocurrencies with dog themes very popular.
Nansen, a crypto analytics platform, found that the Shiba Inu currency (SHIB) was the most popular non-stablecoin in new wallets in January 2023. Its popularity also skyrocketed among crypto natives trading on both decentralized and centralized exchanges.
What is SHIB?
The surge in popularity of the Shiba Inu currency (SHIB), an ERC-20 token built on the Ethereum blockchain, may be attributed in large part to the token's dog-centric environment, retail investor price speculation, and active community. For instance, SHIB has over 3.6 million followers on Twitter, which is more than popular cryptocurrencies like Cardano, Kraken, or Solana.
Dogecoin was made after a meme with the same name as a Japanese dog breed became popular in 2013. The term "meme coins" now includes Shiba Inu, Dogecoin, and hundreds of other digital assets based on popular internet memes.
Compared to Bitcoin and Ether, which have been around for a long time, a meme coin usually doesn't have much value. But the team behind Shiba Inu Coin seems to be making a sincere effort to bolster SHIB's use by, among other things, developing a decentralized exchange called ShibaSwap (more on that below).
As a result of its creators' efforts to make the currency more useful for its users, the "doge killer" has risen to the position of the market's second most valuable meme coin. Although Dogecoin's market valuation is about twice as high as SHIBA Inu's as of January 2023, the underdog project has built a sizable fanbase and is closing the gap.
Who developed the SHIB coin?
In August 2020, the Shiba Inu coin was released to compete with Dogecoin. Ryoshi, the anonymous person or people who made Shiba Inu, made some design choices that set the token apart from Dogecoin. That SHIB "can surpass the value of Dogecoin, rapidly, without ever breaking the $0.01 line," as Ryoshi puts it, is a bold claim. At the time of publication, one share of SHIB was trading for $0.000025, which is a far cry from its all-time high of $0.01. Its market valuation is just a third of Dogecoin's, but it's growing fast.
Above, we saw that after the launch of Shiba Inu, Ryoshi gave Buterin 50% of the token supply and locked away the other 50% in the decentralized exchange Uniswap. According to the project's white paper, or "woofpaper" as it is known in the SHIB community, the intention was to have Buterin become the only owner of 500 trillion SHIB so that he could safely store them away. Shiba Inu Coins were all made at once, which is different from Dogecoin, where new coins are added to circulation all the time through mining.
What distinguishes the Shiba Inu?
The first striking feature of the Shiba Inu coin is its limited mintage. By the time of the project's formal debut in 2020, a total of 1 quadrillion SHIB tokens will have been created. A number with 15 zeros after it is called a quadrillion. Uniswap SHIB/ETH liquidity pool, a decentralized exchange where users deposit pairs of assets that other investors may trade against, has locked up almost 50% of the Shiba Inu supply. It is what we refer to as a "market maker" system, where a computer creates the market.
Vitalik Buterin, who created Ethereum, got the other half of the SHIB tokens. He quickly burned a lot of them by sending them to an old cryptocurrency wallet address. After paying for expenses, the leftover tokens were given to an Indian COVID-19 relief cause and other charities (valued at $1.2 billion at the time).
Soon, digitra.com will be making SHIB available for trading on the platform. Download the app to trade SHIB without fees and also earn DGTA tokens as a reward for each transaction.