You should keep an eye on these 4 promising Crypto Gems
Investors seek the next big crypto for high returns. This post highlights 4 low-cap cryptogems with potential to perform well in the future.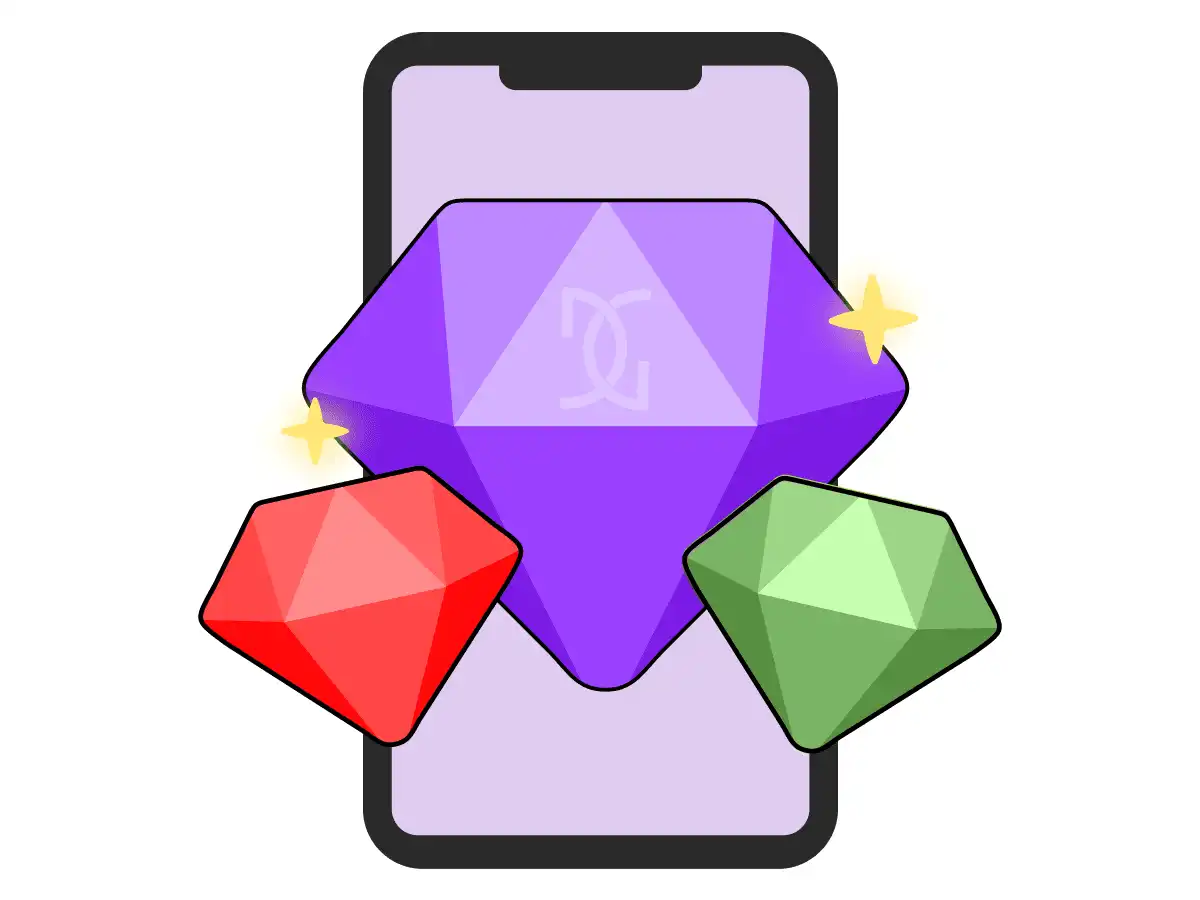 Cryptocurrency investors are mostly on the lookout for the next promising crypto that will give them huge returns. In this blog post, we will discuss four promising crypto gems with low market caps that can perform well in 2023.
This content is not investment advice; it just gathers information about projects that can be successful in the future.
What are Crypto Gems?
Cryptogems are cryptocurrencies with low market caps and/or a newborn with a high potential for growth. These are often undervalued and under the radar, making them an attractive investment option for investors looking for a high ROI. Check this text that explains better what are crypto gems!
Top 4 Crypto Gems you need to know about
DYDX is a governance token for the non-custodial decentralized cryptocurrency exchange's layer 2 protocol. Token holders can propose changes and earn rewards through staking and trading fee discounts. Layer 2 uses StarkEx scalability engine to trade cross-margined perpetuals and to increase transaction speed, reduce trading fees, and lower minimum trade sizes on the platform.
dYdX is an open-source platform designed for users to lend, borrow, and trade crypto assets. Its main focus is on derivatives and margin trading, and it was founded in 2017 with $10 million in seed venture capitalist funding. The DXDY token Initial Coin Offering (ICO) was launched on September 9th, 2021.
Injective Protocol (INJ) is a decentralized exchange (DEX) that allows cross-chain margin trading and offers derivatives and forex futures trading. It is built on the Cosmos blockchain as a Layer 2 application, using cross-chain bridges to access cryptocurrencies from platforms such as Ethereum and Polkadot.
Unlike other DEXs, such as Uniswap or Bancor, Injective Protocol uses an order book model instead of an automated market maker (AMM) formula to manage liquidity. By doing so, Injective aims to combine the efficiency of traditional finance with the transparency of decentralized exchanges. Traders on Injective Exchange only pay standard market maker and taker fees using INJ coins, which also serve as the platform's governance token and staking mechanism for its Proof of Stake based blockchain.
yPredict.ai is an ecosystem of AI/ML experts, financial quants, and traders that offers analytical tools and platforms for making wise trading decisions. The range of products includes state-of-the-art financial prediction methods built with alternate data to provide insights and analytics.
Due to the high volume of trades being executed through sophisticated algos in financial markets, predictability tends to decrease. yPredict.ai aims to bridge this gap by providing data-driven insights, analytical metrics, and a prediction marketplace where data scientists can offer their predictive models as a monthly subscription service. This allows them to leverage their skills without having to deal with trading operations or finding a market for their models.
Chiliz, founded in 2018, helps sports businesses engage fans through collectibles, NFTs, and more. If a sports brand wants to get into Web3, Chiliz is a great way for them to do so. For supporters to buy the tokens of their preferred teams and organizations, CHZ serves as a medium of exchange. Brands can mint NFTs and engagement tokens, make games, and deploy Web3-powered programs on the platform.
DGTA is Digitra.com's native utility distributed to all clients at the completion of the KYC process, and to those clients trading in the spot market under the Trade to Earn initiative, in which clients are paid with DGTA to bring liquidity to the platform. The more clients trade, the more they can earn.
Moreover, all clients holding DGTAs in their wallets do not pay spot trading fees, under Digitra.com's Zero Fee initiative. Additionally, DGTA holders will benefit from discounts on the derivatives & futures trading and staking services fees in the future. Digitra.com will also accept DGTA as part of collateral in the derivatives & futures markets.
As a token that supports two big initiatives for crypto exchange platforms, $DGTA can become a major driver of new benefits and business for crypto exchanges.
Plus: Airdrops coming soon
Our team put together a list of five upcoming crypto Airdrops that you should keep an eye on. Take a look:
Investing in cryptogems can be a high-risk investment strategy. These four promising cryptogems for 2023 have a lot of potential and are worth considering for investors who are looking to diversify their portfolio. However, it is always important to do your own research and make informed investment decisions. Additionally, if you want to be a cryptogem hunter, stay up to date with new projects to take advantage of new opportunities, as the crypto market changes constantly. Stay safe!