How does Bitcoin trading work?
If you want good results when investing in digital currencies, it's worth understanding how Bitcoin trading works. Being well-informed increases your chances of gaining profits with cryptocurrencies.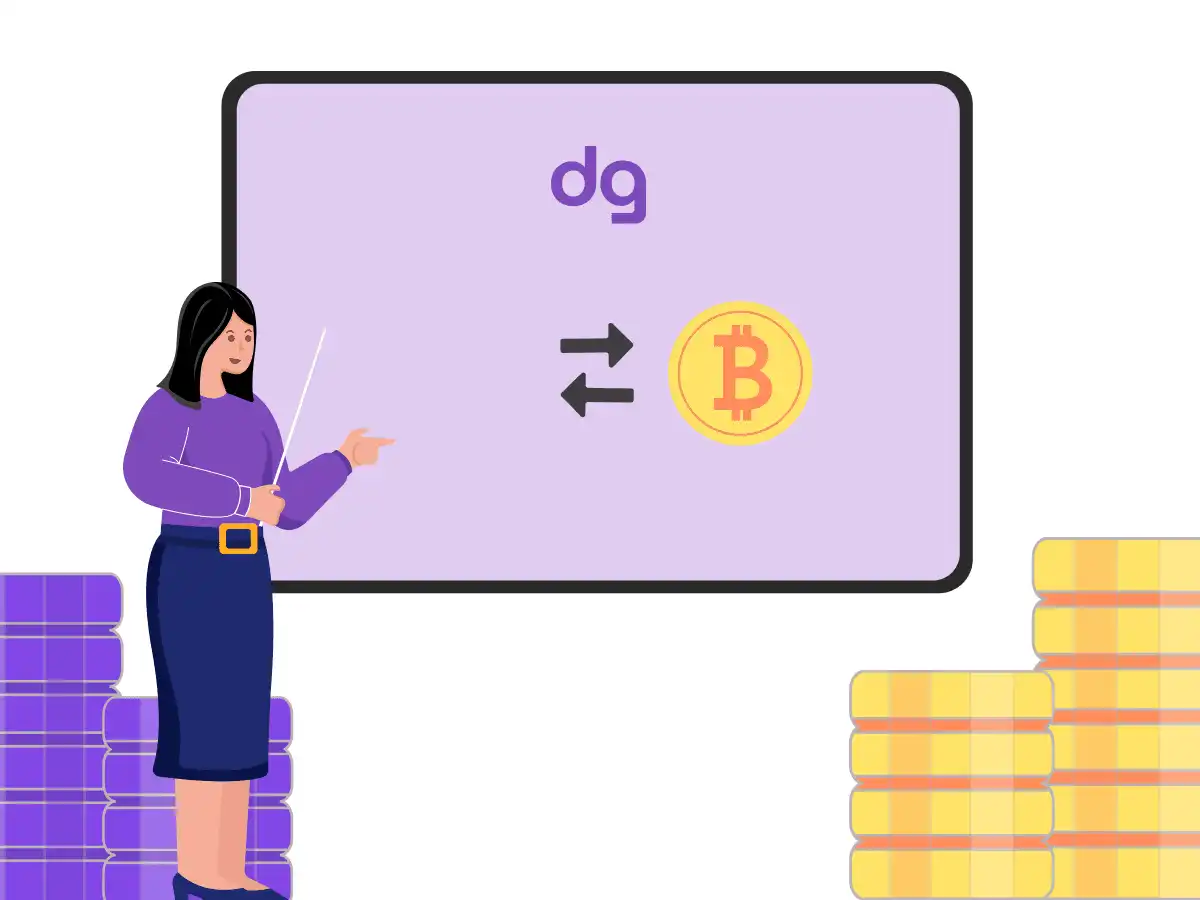 Investing directly in Bitcoin through a specialized exchange (a platform for trading this asset) is becoming increasingly common. One of the reasons for this phenomenon is the potential for significant gains in the short term with cryptocurrencies.
In this article, we will address aspects related to Bitcoin trading with the aim of helping you better understand this practice and increase your chances of achieving good performance in your investments. Check it out!
What is Bitcoin?
Bitcoin is a decentralized cryptocurrency in the form of digital money. This currency operates without the presence of a central authority (such as a bank or government) since its launch in 2009.
Bitcoin does not have a physical form; it cannot be printed or manufactured like a traditional currency. Instead, it relies on a technology called blockchain, which acts as a public ledger responsible for recording and verifying transactions made by network members.
What is Bitcoin trading?
Bitcoin trading is the process that involves buying and selling Bitcoin with the intention of making a profit from the cryptocurrency's price fluctuations.
Investors often show more interest in Bitcoin trading compared to other crypto-assets. One reason is the digital currency's popularity in the market, as well as its potential for above-average gains.
How does Bitcoin trading work?
The first step to engaging in this practice is to choose an exchange, a platform for buying and selling cryptocurrencies. After completing the registration, you need to deposit funds, which can be done through bank transfers, credit cards, or other payment methods.
To capitalize on Bitcoin trading opportunities, it is essential to conduct a market analysis. By doing so, you'll gain a clearer understanding of the best moments to buy or sell Bitcoins, thereby increasing your chances of profiting from price fluctuations.
Exchanges also offer various types of orders that allow you to buy or sell Bitcoin at specific moments or predetermined prices. To achieve good results, it is advisable to seek specialized support from a licensed professional trader who can help you make more informed decisions regarding your cryptocurrency investments.
Where to trade Bitcoin?
Picking a secure and reliable platform to invest your money in Bitcoin is not a simple task. To assist you in your crypto investments, digitra.com has arrived, providing advantages such as zero fees, reward programs, and strategic partnerships.
The platform comes in both app and web-based PC versions. It is also the first cryptocurrency exchange to sign a technology agreement with the American exchange Nasdaq and use its Trading & Surveillance solutions. Fireblocks, an Israeli company that is a world leader in protecting assets, also works with digitra.com. Fireblockss handles cryptocurrency custody and insurance at digitra.com. Find out more about digitra.com and why it's a safe and profitable way for you to exchange cryptos.
Access our platform now, open your account, and take the first step to start your Bitcoin trading journey.
Is Bitcoin worth it?
It is undeniable that any investment carries risks, but that doesn't mean investing in Bitcoin is a bad decision. On the contrary, this digital currency is known for providing opportunities to achieve significant returns in the short term.
Undoubtedly, this makes Bitcoin an increasingly sought-after asset in today's market. However, it is recommended to have specialized support to choose the ideal moments for buying and selling Bitcoins.
If you are just starting to invest in this market, be aware that you will need to study more about market analysis and trends to execute advanced trades. You will also need to familiarize yourself with advanced trading tools and chart analysis. This takes time, and it is best to be accompanied by a professional trader. This way, you can invest responsibly and consciously.
This article is not an investment advice. When investing in cryptocurrencies, be aware of the dangers of loss, since this is a volatile asset that may grow or decrease dramatically.