How to use the crypto exchange Digitra.com?
Digitra.com is a global crypto exchange that offers initiatives such as Zero Fees, a rewards program, and strategic partnerships. This text explains how to access the platform in both web and app versions, with detailed guidelines for each.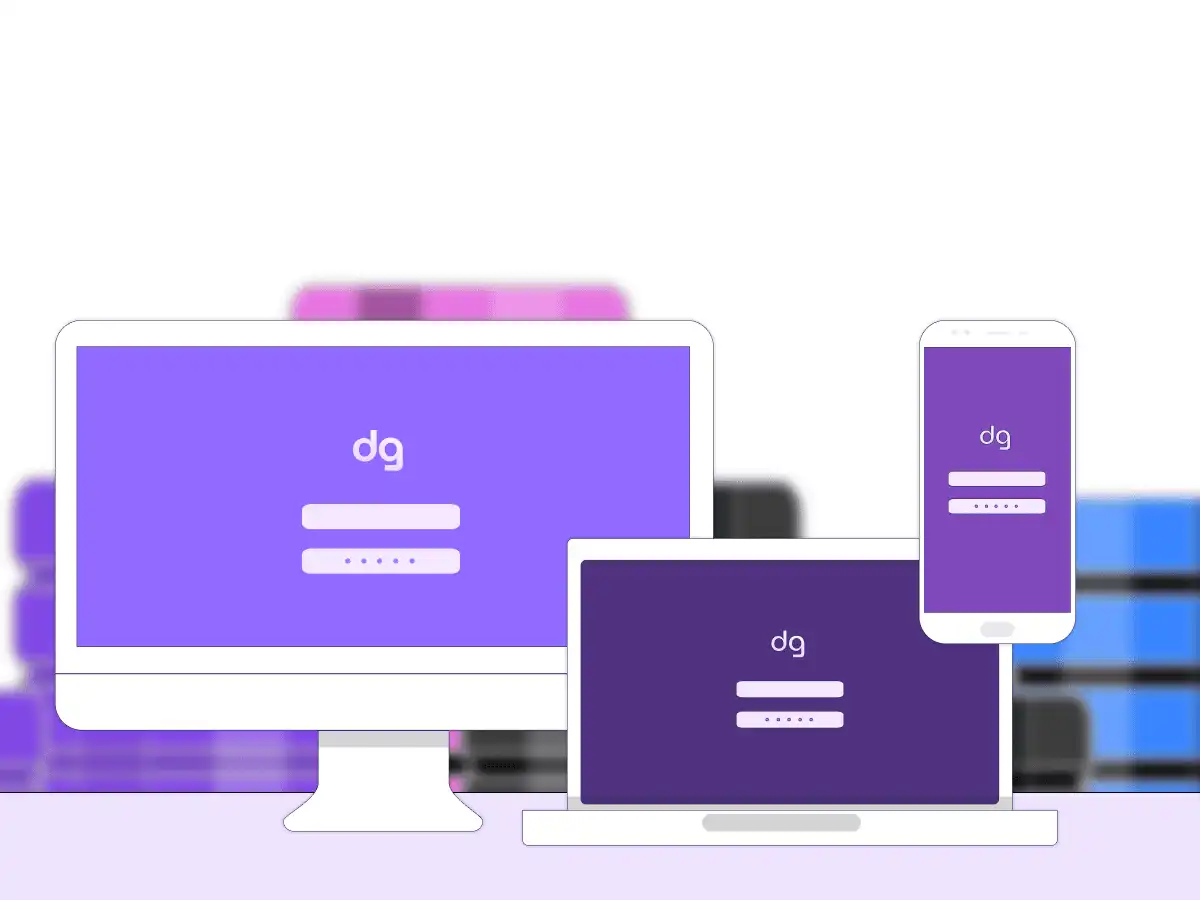 Digitra.com is a cryptocurrency exchange where customers can exchange fiat cryptocurrencies and make investments in digital assets. The platform is available in a fully-featured mobile application version, and it also has a web version for access via desktop.
In this guide, we will explain the differences between the two versions and how to access each of them.
Who created Digitra.com?
Before explaining how the platform works, it's worth getting to know a bit about the proposal and unique features of Digitra.com. The exchange was created by Brazilian entrepreneur Rodrigo Batista, the founder and former CEO of the Brazilian exchange Mercado Bitcoin, from which he sold his entire stake in 2019 to focus on other projects.
In 2021, Rodrigo dedicated most of his efforts to creating and founding digitra.com, aiming to launch a global crypto project that could bring more security and governance to the digital asset space. Thus, Rodrigo and other partners who believed in the project created Digitra.com in 2021.
One of the most important aspects of making Digitra.com a strong project from the start was the global partnerships the company established, even before its launch. One of these partnerships is with Nasdaq, with whom they reached a technological agreement, making Digitra.com the world's first exchange to offer Nasdaq cloud-matching engine technology. Essentially, the same trading technology present in one of the world's largest investment exchanges is also available at Digitra.com.
Another valuable partnership for the company was established with Fireblocks, an Israeli company that is a global reference in asset protection. They are responsible for safeguarding Digitra.com's cryptocurrencies, in addition to providing asset insurance.
Why should you use Digitra.com?
One of Digitra.com's main objectives is to combine the security and experience of the traditional financial market with the technological innovation of the digital asset market. To achieve this, the exchange's business model is based on two major differentiators: zero fees for trading all assets on the platform and Trade to Earn, a program that pays customers for each trade they make on the platform.
Zero fees are already a common benefit among investment brokerages, and it was something that Rodrigo decided to bring to the crypto market as well. On the other hand, Trade to Earn is inspired by the practice of some web 3 games that pay their players with their own tokens to further engage them in the game, known as Play to Earn.
These two major benefits are supported by the exchange's native token, DGTA, a utility token. Holding 50 DGTA tokens in the Digitra.com wallet guarantees zero fees for all trades, with no trade amount limit. At the same time, with the Trade to Earn program, customers receive DGTA tokens as a reward for each trade made on the platform. Instead of paying to make their crypto purchases and sales, Digitra.com customers are rewarded for doing so.
Learn more about these benefits here!
How do I access the Digitra.com exchange?
You can access digitra.com using both the web and mobile versions.
Mobile application version
Your first access to the Digitra.com platform should be through the mobile application. The app version is the most complete and, for now, the only one where you can create and verify your account. Click here to download the app!
Even before opening your account, you can explore the app interface to see how the Home screen looks, how the trading screen works, and other basic functionalities.
You start by opening your account with basic information such as your name, email, and password. Make sure to create a secure password following the guidelines provided in the app.
After creating the basic account, you can initiate the verification process, where you will provide additional personal information, as well as a photo of your document and a selfie. The verification process is crucial to complying with regulations, and preventing fraud and money laundering, making the platform safer for customers and the company. Learn more about the importance of KYC here!
Attention: Only with a verified account can you actually start trading your cryptocurrencies on Digitra.com.
Once your account is created and verified, you can start using Digitra.com by making your first deposit. You can deposit in fiat currency (Brazilian Real), USDC and USDT stablecoins, or transfer your crypto from another exchange. Digitra.com has 42 trading pairs available, including DGTA itself.
The app version allows for complete account management. You can update your data, change your email and password, delete your account, adjust biometric and authenticator permissions, change the language, and set your default currency (either Real or Dollar). You can also contact our support directly through the app, whether you are logged into your account or not.
Web version
Digitra.com recently launched the web version of its platform to facilitate access via desktop. This access has some limitations compared to the app access.
It is not possible to create a new account through the web version; you can only log in to an already created account. Only through the app can you create an account on Digitra.com.
Once you have your account, you can access Digitra.com on your desktop/computer using your login information. The web version allows you to explore the market, make trades, check your balance, set your default currency (either real ordollarr), make deposits, and connect with our API. Withdrawals can only be made through the app, not the web version.
Access for accounts with a balance of $500 or more
Digitra.com has integrated two-factor authentication (2FA) for accounts with a balance of $500 or more.
When you log in to the web version, Digitra.com will prompt you to confirm the action through your app.

Click "Yes" to grant access.
Attention: If you are not attempting to access Digitra.com via the web and receive this message, click "No" and immediately contact support.
Now that you know how to access Digitra.com, feel free to explore the platform whenever, wherever, and however you want!
Start trading crypto today on Digitra.com. It's a user-friendly app that doesn't charge trading fees and even rewards clients with DGTA for trading on the platform. Learn more about Digitra.com here!