August's Most Promising Cryptocurrencies
In the first half of the year 2023, the crypto market exhibited high volatility; however, the value of Bitcoin has already risen by 73% from January to July 2023.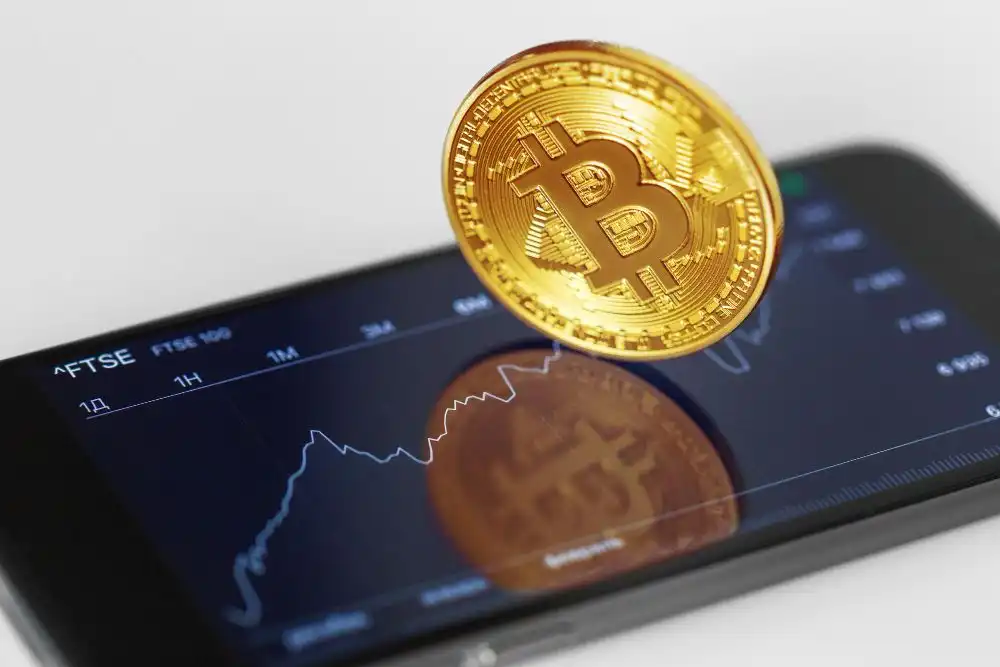 Are you looking to dive into the world of cryptocurrency investments? With the cryptocurrency market constantly evolving, it can be challenging to decide which digital assets are worth your investment. That's why our technical team has compiled a list of the top 10 cryptocurrencies to keep an eye on in August. Discover them now!
Crypto Market in 2023
In the first half of the year 2023, the crypto market exhibited high volatility; however, the value of Bitcoin has already risen by 73% from January to July 2023. Some cryptocurrencies saw gains as high as 819.47%, such as Conflux (CFX).
Despite this, the market still has a long way to go to reach the level of November 2021 when Bitcoin reached its highest market value ($69,000 USD). Therefore, many economists consider the crypto market to still be in a Bear Market, meaning a cycle of decline.
The list provided below takes into account some significant events of the past few months to identify potential in the mentioned assets. This is not an investment recommendation, and there is no guaranteed return in cryptocurrencies. In this text, you can better understand how this market functions!
Promising Cryptocurrencies for August
1 - DGTA (Digitra.com)
DGTA is a utility token that offers a range of benefits to its holders. It was launched by the global exchange digitra.com to create incentives and bring liquidity to the platform. DGTA holders enjoy feeless crypto trading on digitra.com and will have future benefits such as discounts on staking and derivative services, as well as guarantees in derivative trading. Above all, DGTA is the reward currency of the Trade to Earn program, a new exchange model launched by digitra.com, where customers are paid to trade any currency pair. Learn more!
2 - BTC (Bitcoin)
Bitcoin is the first and most well-known cryptocurrency in the world. As the crypto with the highest potential, every cryptocurrency investor should have Bitcoin in their portfolio. For more "conservative" and/or beginner investors, it is recommended that the majority of their wallet be composed of Bitcoin.
3 - ETH (Ethereum)
Ethereum is a blockchain platform that enables smart contracts and DApps. Investing in ETH means gaining access to the largest decentralized virtual machine in the universe, as the Ethereum blockchain currently supports major Web 3 projects. Its native crypto, Ether, is the second-largest in the market.
4 - LTC (Litecoin)
Litecoin (LTC) is a decentralized, peer-to-peer, open-source cryptocurrency. It's one of the most popular cryptocurrencies globally, with a large user and merchant base. In August, Litecoin will undergo a halving, an update that will decrease the cryptocurrency's issuance to control inflation.
5 - TRX (TRON)
TRON is a blockchain platform aiming to compete with Ethereum in creating DApps, focusing on the media and content market. The Tron network is becoming the foundation for USDT issuance volumes. A recent printing of 400 million USDT on the Tron network could benefit the TRX crypto, as it's a mandatory asset for operating on the Tron network.
6 - UNI (Uniswap)
The UNI cryptocurrency is the native token of Uniswap, a decentralized exchange platform (DEX) where trades occur directly between users, without intermediaries. The platform is currently the largest DEX in the market and offers rewards through various network pools. Uniswap recently introduced several updates that enhanced efficiency and flexibility, along with the launch of new services.
7 - INJ (Injective)
The INJ cryptocurrency is the native token of the Injective Protocol network, a decentralized finance (DeFi) platform that enables users to trade a wide range of digital assets, including cryptocurrencies, derivatives, and indices. The Injective Protocol network is constantly developing new features to expand its user base. The platform's expansion has influenced the INJ token's performance in 2023, ranking it second among the best assets in the first half of the year.
8 - XRP (Ripple)
XRP is the native token of Ripple, a blockchain network that facilitates fast and low-cost cross-border payments. In July 2023, Ripple won a legal case brought by the SEC (Securities and Exchange Commission) in 2020, which accused the company of offering and selling unregistered securities, namely XRP, its native cryptocurrency. Ripple argued that XRP was not a security but rather a medium of exchange. The court decision stated that the SEC failed to gather sufficient evidence that XRP was indeed a security, giving the victory to Ripple. The crypto market viewed this as a victory for the cryptocurrency sector as well.
9 - MATIC (Polygon)
Polygon is a layer 2 scalability platform for the Ethereum network, allowing secure and scalable app building and scaling. The MATIC token is the native token of the Polygon network and is used to pay transaction fees, participate in network governance, and stake for block validation. In July, Polygon announced the launch of its new governance token, POL, indicating that MATIC would be retired. After the launch, MATIC gained value and appreciated by 11% in the last 30 days, according to Coingecko data. According to Polygon, it will be possible to exchange MATIC for POL at a 1:1 ratio.
10 - SOL (Solana)
Solana is an open-source blockchain platform founded in 2017. It's designed to be highly scalable and efficient and is heavily utilized in DeFi. SOL is the native token of the network and can be used to pay transaction fees, stake for block validation, and participate in network governance. Solana recently announced several partnerships to expand its presence in DeFi and facilitate the adoption of Solana by businesses and consumers, which has increased interest in SOL.
It's important to remember that all cryptocurrency investments involve risk. The cryptocurrency market is volatile, and prices can rise and fall rapidly. It's essential to conduct your own research before investing in any cryptocurrency and to only invest money you can afford to lose.
Trade cryptocurrencies with safety and transparency. Download the digitra.com app! You will also get an instantly 50 DGTA tokens for new customers.